Integral Yoga® Affiliate
---
Credentials
Location
New York, US
Languages
English 
Dianne Galliano-Grigsby is a lead Yoga teacher-trainer at Integral Yoga Institute in NY. Introduced to Yoga through a video tape by Raquel Welch (1985), and since has been steadfast in both her Yoga practice and Yoga career, dedicating herself to the art and science of Yoga. 
Committed to her career, she devoted 2-years (2017- 2019) commuting from her NY Lower East Side home to Maryland University of Integrative Health in Laurel, Maryland to earn a Master of Science Degree in Yoga Therapy. She is now a Certified Yoga Therapist upping-the- anti to her already credentialed E-RYT 500. Formerly a co-owner of a nightclub, Luna Lounge in NYC, she received her 200-hour yoga certification (2005) the morning of her final day in business.
In 2015 Dianne was diagnosed with stage 1 breast cancer. That is where she gathered agency through her studies, her inspirations, and, of course, the teachings of Yoga that emboldened her to find and define the importance of Yoga and why Yoga supports resiliency.  Cultivating values of adaptability, empathy, and a non-judgmental attitude towards herself has given her the skill in fostering health and wellness for individuals that guides them toward improved biopsychosocial wellbeing and eudaimonia.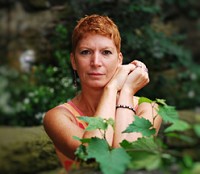 What's the most exciting trend in healthcare today? Lifestyle medicine—that is, using comprehensive lifestyle changes to reverse many of the most common chronic diseases as well as to help prevent these—either in combination with drugs and surgery or often as an alternative.
We have been leading Basic Integral Yoga Teacher Trainings for many years now and of course, one of the first practices that we share with the teacher trainees is Surya Namaskaram.
Popular Lecture Topics
The Art Of Being A Yoga Teacher  
The Union Of Integral Yoga And Prana Yoga 
The Inspiration of Surya Namaskaram: the Sun Worship Poses
Compassion And Self-Confidence
Yoga Breathing, Visualization, and Relaxation Techniques
Navigating Life with Yoga