Master Teacher | Teacher Trainer | Monastic
Swami Divyananda
Integral Yoga
---
Credentials
RYT-500
Expertise
Classical Yoga
Health and healing
Meditation
India tours
Location
Yogaville, VA
Languages
English
Website
Swami Divyananda Ma believes that a light load equals a light heart, and makes a point of not owning more than she can carry. This "less is more" philosophy perfectly suits her active life. Since 1973 she's been traveling the world teaching Integral Yoga. She has taught at corporations, universities, the Commonwealth Cancer Center, and for the Dr. Dean Ornish Reversing Heart Disease programs. She has also served as one of Integral Yoga's Basic Hatha teacher trainers.
Swami Divyananda Ma took monastic vows in 1975 from the great saint and yogi, Sri Swami Satchidananda. Over the years she has served as the director of the Integral Yoga Institutes in Los Angeles, San Francisco, and as Ashram Manager at Yogaville. She also served for ten years as the director of the Integral Yoga Institute in Coimbatore, India; this immersion into the South Indian culture has given depth to her understanding and practice of Yoga.
Now an itinerant monk, Swami Divyananda is constantly "on the road." She leads the annual Sacred India Tours to sacred sites in India in addition to international Yoga retreats and trainings.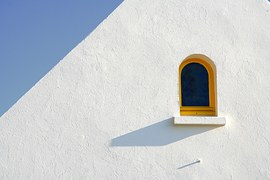 Sri Swami Satchidananda seemed to move in a parallel universe even though he was right here among us in solid form. The ambience around him was pristine, very pure and sacred. He could walk through a muddy field and not soil the hem of his robe.
After years of dedicated service in Integral Yoga ashrams and centers in California, New York, Virginia, India and other places, Swami Divyananda now travels more than ever, calling the entire world her home.
Popular Lecture Topics
Simple Living, High Thinking
Healing the Body through Yoga
Sacred Mystery of the Mantra
Cleanliness as a Yoga Practice
Healing Hands and Heart
The Inward Journey